AUBURN, Wash. (November 9, 2017)
Oldcastle Infrastructure Auburn Supporting Nexus Youth and Families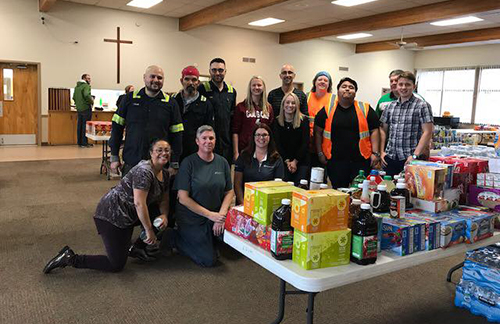 Giving back to the community – Supporting Nexus Youth and Families – Auburn, Washington
Nexus Youth and Families ‐ Auburn, Washington is ready and stocked full of holiday foods thanks to our friends at Oldcastle Infrastructure! They collected almost 8500‐lbs of food for families who needed a little extra help this year! Wow! We are blown away by the things that happen when a community comes together!
About Oldcastle Infrastructure
Oldcastle Infrastructure is the clear choice for building products and services for North American infrastructure projects. We are a leading provider of engineered product solutions nationwide to a number of market sectors including: Water, Communications, Energy, and Transportation.