Atlanta, GA (September 22, 2022)
Minimizing Impact with a Shorter Construction Process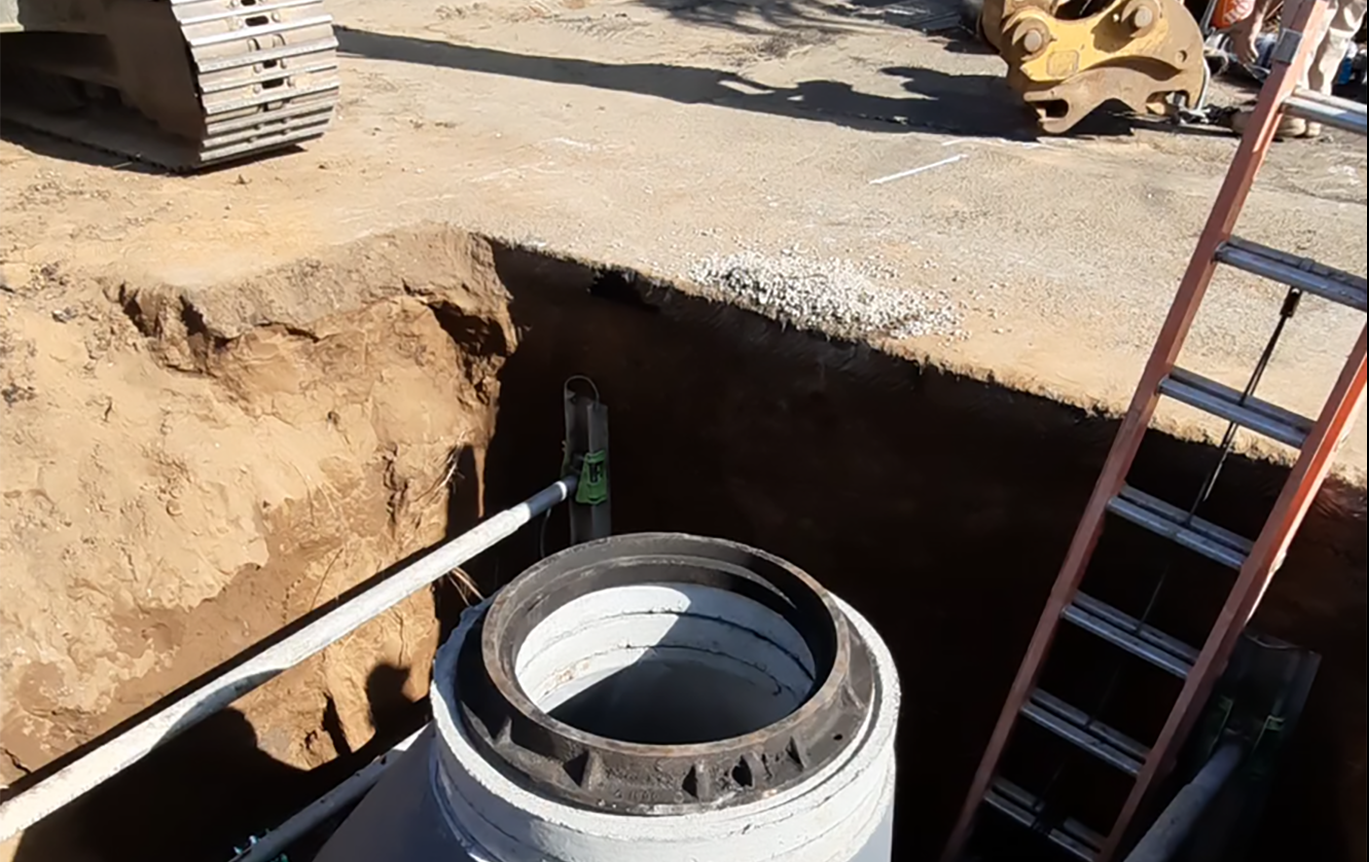 Known as the flower capital of the world, Encinitas, Calif., is a beautiful little beach town 30 minutes north of downtown San Diego. This sewer bypass manhole project was in the middle of a residential street in this busy community, with significant traffic. Therefore, it was crucial the construction team be in and out of this location as quickly as possible. Low-impact construction is all about designing and completing a project with the least effect on the community. Using precast methods instead of cast-in-place, contractors were able to dig out the existing space, insert the new precast manhole base into the hole, connect it to both ends of the bypass, extend the manhole, backfill the site and complete the project in hours instead of days.
Read more about how Oldcastle Infrastructure's Precast Manholes proved to be the perfect solution for the city of Encinitas.
About Oldcastle Infrastructure
Oldcastle Infrastructure, A CRH Company, is the leading provider of building materials, products and services for infrastructure projects to several North American market sectors, including: Water, Communications, Energy, and Transportation. For more information, visit www.oldcastleinfrastructure.com.
About CRH
CRH (LSE: CRH, ISE: CRG, NYSE: CRH) is the leading building materials business in the world, employing c.77,000 people at c.3,100 operating locations in 29 countries. It is the largest building materials business in North America and Europe and also has regional positions in Asia. CRH manufactures and supplies a range of integrated building materials, products and innovative solutions which can be found throughout the built environment, from major public infrastructure projects to commercial buildings and residential structures. A Fortune 500 company, CRH is a constituent member of the FTSE 100 Index, the EURO STOXX 50 Index, the ISEQ 20 and the Dow Jones Sustainability Index (DJSI) Europe. CRH's American Depositary Shares are listed on the NYSE. For more information visit www.crh.com.