FloGard®
Remove pollutants from runoff prior to entering waterways.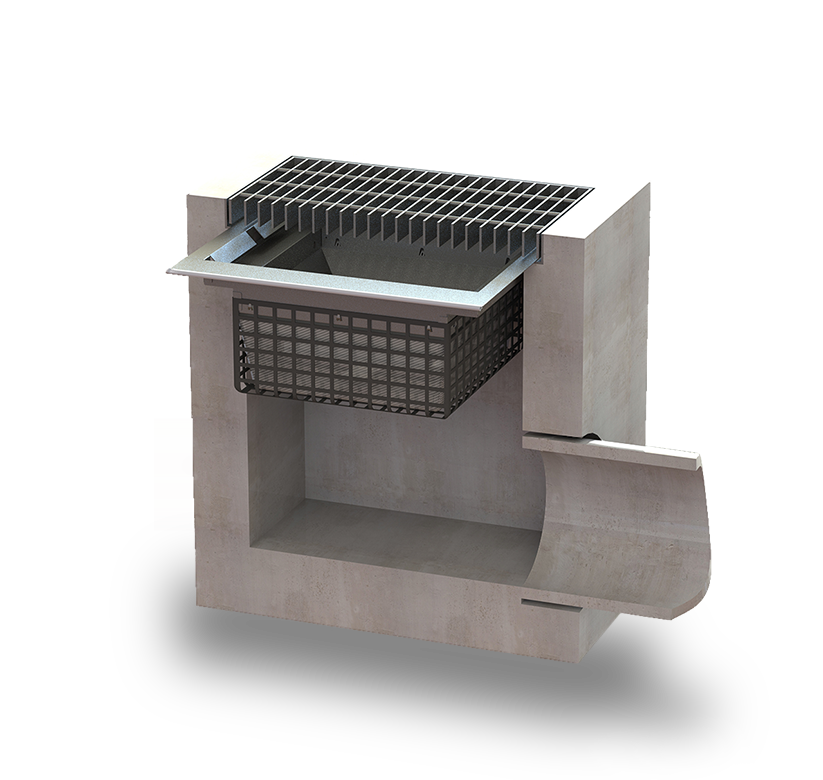 Overview
Catch Basin Insert Filters
Features
Efficient Pollutant Removal
Economical Treatment
Easy to Maintain
Benefits
Removes pollutants at the inlet where they are easiest to collect, preventing them from traveling further downstream.
Quick, easy and cost-effective to install, inspect and maintain.
Pollutants are easily removed by hand or by using a vacuum truck.
FLOGARD +PLUS®
The FloGard +Plus® is a catch basin insert that provides physical screening of pollutants such as gross solids, trash and debris using a filter fabric basket for removal of petroleum hydrocarbons using sorbent pouches. It is ideally suited for removal of primary pollutants from paved surfaces in commercial and residential areas.
Available in a wide variety of sizes and configurations, the FloGard® can be incorporated in most industry-standard flat-grated and combination drainage inlets by suspending the device from the catch basin frame underneath the grate. The FloGard® insert has a shallow profile, contains a high-flow bypass and is ideal for applications where water needs to be sampled after treatment.
As with any storm water treatment system, the FloGard® requires regular maintenance to prolong the life of the system. Routine maintenance is accomplished by removing accumulated pollutants from the filter basket by hand or by using a vacuum truck and replacing the sorbent pouches. Frequency of maintenance depends on the conditions of the site and performance of the system.
FLOGARD Nettech™
CAPTURE DEBRIS WITHOUT FLOW INTERRUPTIONS
The revolutionary Flogard NetTech™ gross pollutant trap (GPT) system combines a marine-grade, stainless-steel pipe extension with a heavy-duty, UV-stabilized polyethylene net.
The pipe extension incorporates a unique mechanism that allows the net to release in the event it becomes fouled with intercepted debris. The net component automatically detaches and then chokes off on a short tether, allowing the pipe to flow normally.
The versatile system can be customized to suit various flow rates, volumes of debris or retrofit applications.