Oldcastle FRP
The Oldcastle FRP family of enclosures are produced in a unique hybrid process bonding strong, polymer concrete rings with high-impact resistant fiberglass sidewalls, forming a monolithic body. Paired with polymer concrete lid, select units are suitable for light or heavy incidental traffic. Specifiers can meet expected load ratings while installers can handle and modify with ease.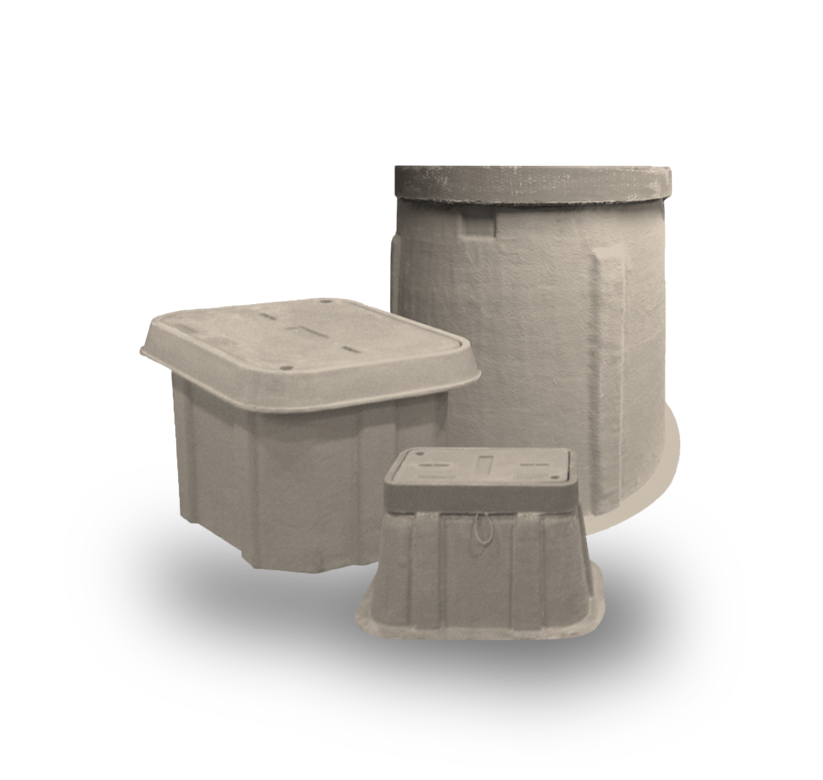 Overview
STRENGTH AND DURABILITY, CAREFULLY CRAFTED.
Oldcastle FRP is manufactured using a spray up method with even layers of fiberglass strands and resin that are applied onto the mold. After being rolled to remove trapped air, we reinforce the enclosure with woven cloth applied between layers. This process ensures our high impact resistance and durability.
Features
LIGHT ON WEIGHT, NOT ON PERFORMANCE.
LIGHTWEIGHT
Oldcastle FRP features a lightweight design allowing for easier, safer handling and installation. The unique sprayup fiberglass manufacturing method paired with the polymer ring creates a strong, lightweight product.
STRONG
Strength and durability are key features to the Oldcastle FRP family. The reinforced fiberglass sidewalls are high-impact resistant, providing a superior solution to a common challenge in this market.
EASILY FIELD MODIFIABLE
Oldcastle FRP allows for easy field modification with common power tools. Contractors and installers can modify these enclosures quickly with ease.
ROBUST OFFERING
We understand that variety is important to meet the various needs of your projects, and Oldcastle FRP is available in a broad range of sizes and depths to provide the right enclosure for your project.
Specs & Downloads
Helpful Information