Fibrelyte®
Fibrelyte meter boxes are engineered for a greater strength-to-weight ratio than plastic products and are ideal for turf and walkway applications.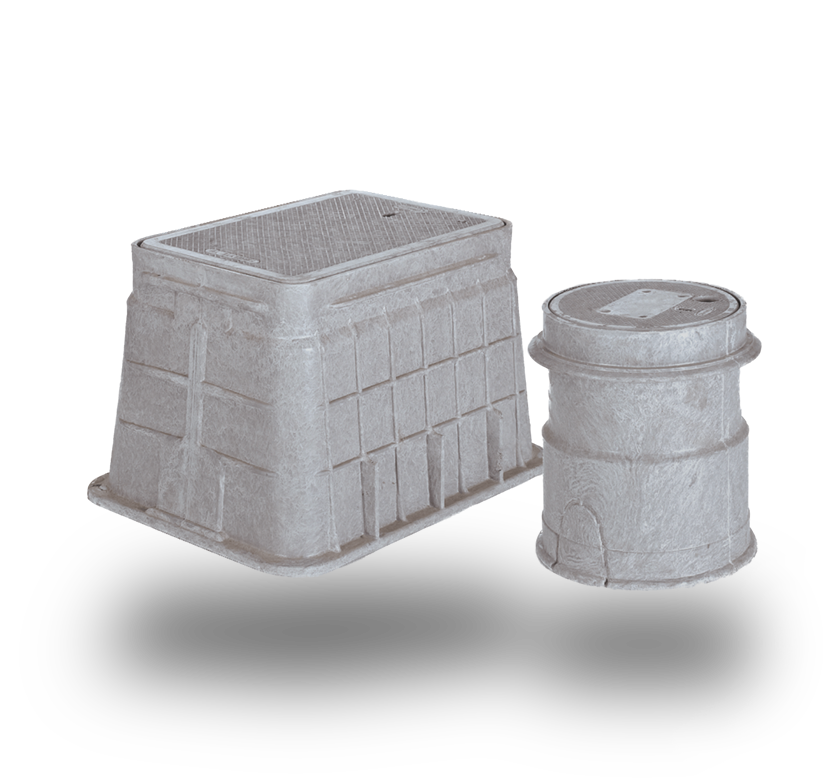 Overview
STRONG AND EASY TO HANDLE.
Fibrelyte® manufactured from an exclusive composite formulation of polyester resin, fiberglass and calcium carbonate yields lightweight, high strength enclosures. This proprietary composite material is stronger, easier to handle and much lighter than concrete, saving both time and money during installation, service work and transportation.
Features
THE IDEAL LIGHT WEIGHT SOLUTION.
LIGHTWEIGHT
Fibrelyte® features a patented, lightweight design allowing for easier, safer handling and installation.They also offer transportation savings opportunities.
DURABLE
The durable composite material of intertwined glass fibers maintains a weight comparable to plastic but offers a greater strength-to-weight ratio than plastics that meet SCTE Tier 8 load ratings.
EASILY MODIFIED IN THE FIELD
Modifications to Fibrelyte® enclosures are made with the same resources used when handling and cutting plastic enclosures.
VARIETY OF SIZES
Available in a variety of sizes, multiple depths and the ability to be stacked in some applications, Fibrelyte® enclosures are a flexible solution for your project needs
Specs & Downloads
Helpful Information