Cell Blocks®
Oldcastle Infrastructure Cell Blocks® are a precast, post-tensioned foundation system designed specifically for the wireless communications industry.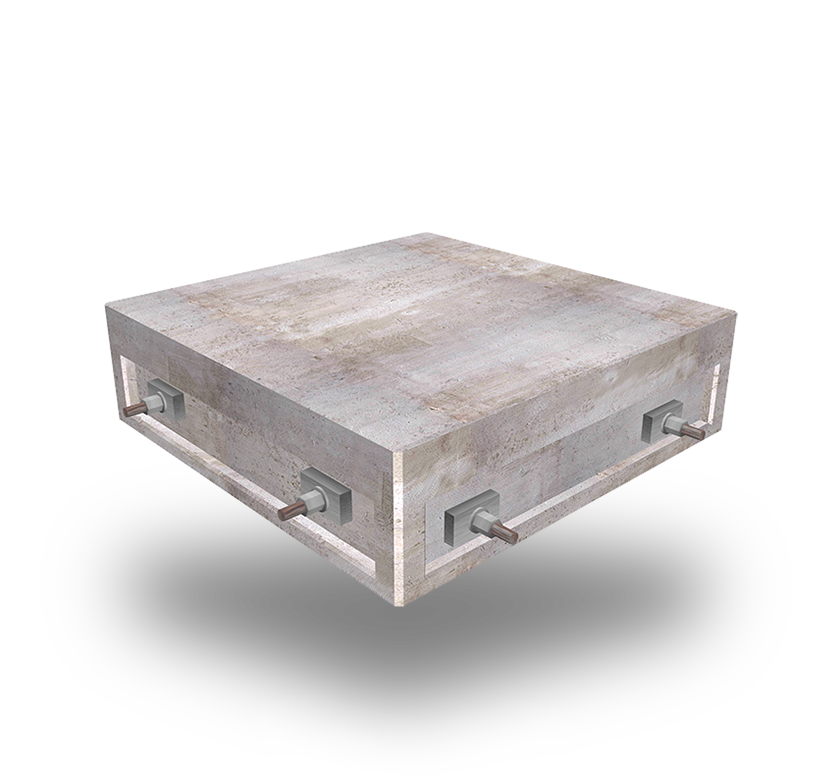 Overview
A PRECAST FOUNDATION SYSTEM DESIGNED FOR THE WIRELESS INDUSTRY
Cell Blocks® foundations accommodate monopoles, towers, power/telco pedestals, shelters, equipment cabinets, precast walls, chain link fencing and stairs. Since they are deployed at grade level and do not penetrate the soil, Cell Blocks® can be used at contaminated and environmentally or archaeologically sensitive sites. Cell Blocks® eliminate the need for concrete trucks and drilling rigs, making them ideal for remote sites.
Features
Engineered per site providing stamped drawings
Deployed at grade level
Manufactured in a controlled environment
Can easily be disassembled, moved and re-installed
Benefits
Savings-development/design/permitting
May not require soil reports
Predictability in construction
Sustainable - can be repurposed
Features
Inside Cell Blocks®
Cell Blocks® -EASY INSTALLATION
Pre-engineered Cell Blocks® require minimal site preparation. Block fabrication runs concurrently with the permitting process, facilitating aggressive construction schedule reductions. Typically, the foundation, shelter, and monopole (or lattice) are deployed in a single day. Once the blocks are post tensioned on day of installation, the foundation is full strength. No time delay for curing time associated with traditional methods. Cell Blocks® are widely accepted by regulatory agencies.
Specs & Downloads
Helpful Information
Name
Model
Height
Width
Length
Diameter
Downloads
Quote Generator
Cell Blocks
View
Add
Loading...