October 4, 2018
OMNI POLE FOUNDATIONS FOR SITE LIGHTING IN A NEW VINEYARD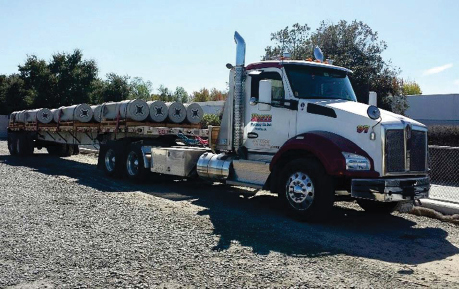 Northern California
DESIGN & CONSTRUCTION TEAM
General Contractor: Weckworth Electrical
Challenge: Tight schedule installation of light pole bases
Solution: 15-Omni Pole Bases-In Stock, Installed in 1-Day
Oldcastle Infrastructure Product(s): Precast Concrete OMNI Foundations 15 Light Pole Foundations
Weckworth Electric approached Oldcastle Infrastructure, Pleasanton in need of pole bases for a time sensitive project in which fifteen pole bases were required to complete site lighting in a new vineyard at a winery in Northern California. Following the 2016 wine crush, Weckworth Electric was given a tight schedule to order and complete the installation of the lighting for the new vineyard. Omni Pole Base foundations were chosen as the ideal solution to expedite construction. Oldcastle Infrastructure delivered and set all fifteen pole bases in one day, meeting the construction schedule.
THE DESIGN
Omni Pole Bases feature a unique design in which the bolts can be adjusted within a plate to fit a variety of pole base sizes. Omni is stocked in inventory in a variety of Oldcastle Infrastructure plants throughout the country meaning we have a ready-to-go solution for your last-minute pole base job.
Find out more about Oldcastle Infrastructure Omni Pole Base Products.