Metals Division
Your Single Source Metal Solution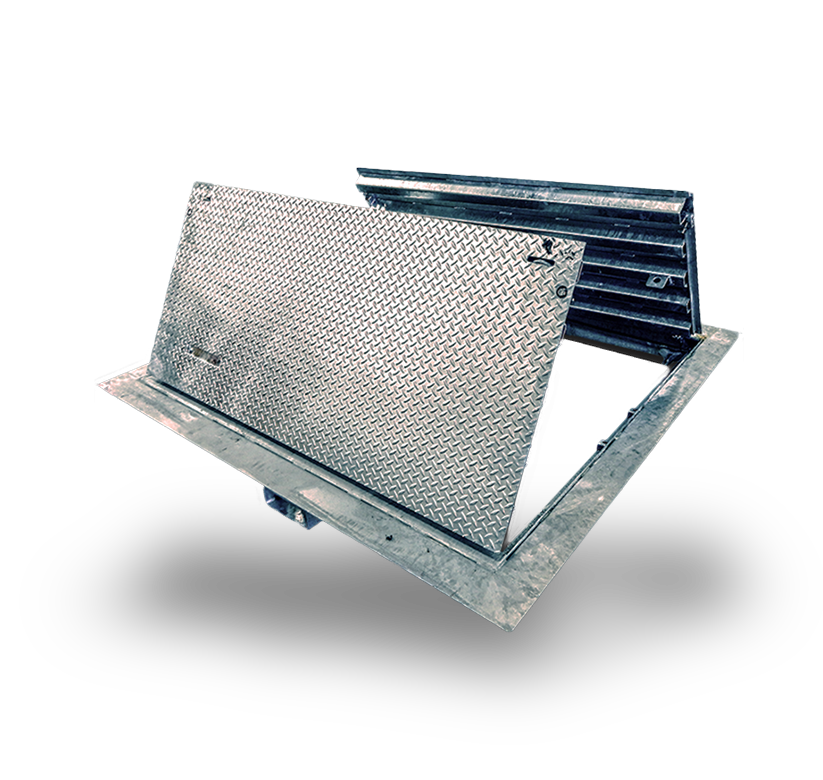 Overview
Custom Metal Fabrication
Oldcastle Metals Division is the single-source solution that you can depend on for the engineering, design, and fabrication of quality metal products, prototypes, and custom metal work. Our reliability and attention to detail have helped make us an industry leader. Designed and engineered for strength and durability, our products range from access covers, custom racking, handrails, and more. Our engineers have state-ofthe-art design and engineering capabilities utilizing Autodesk Inventor and AutoCAD software. At Oldcastle Metals we pride ourselves on our ability to perform and deliver. We invite you to contact us to discuss your metal design, engineering, or fabrication needs. Whatever your project demands, we are prepared to ensure success.
Covers, Hatches, & Grates
Drag-off Cover Assemblies
Adjustable or Cast-In Frames
Hinged Covers (90º or 90º-180º)
Lock Box
And more standard and custom solutions.
Custom Design & Fabrication
Pipe Hangers
Storage Units
Saddles
Fuel Tanks
And more custom solutions.
Features
Why Oldcastle Metals
Superior Craftsmanship
Oldcastle Metals Division specializes in the design, engineering, and fabrication of metal components for the Precast Concrete, Dry-cast Concrete, and Polymer industries. Our industry leading facilities and design technologies allow us to meet exacting tolerance requirements for flawless performance year after year. Our experienced engineering team and fabrication craftsman ensure quality fabrication in short time frames.
Specs & Downloads
Helpful Information